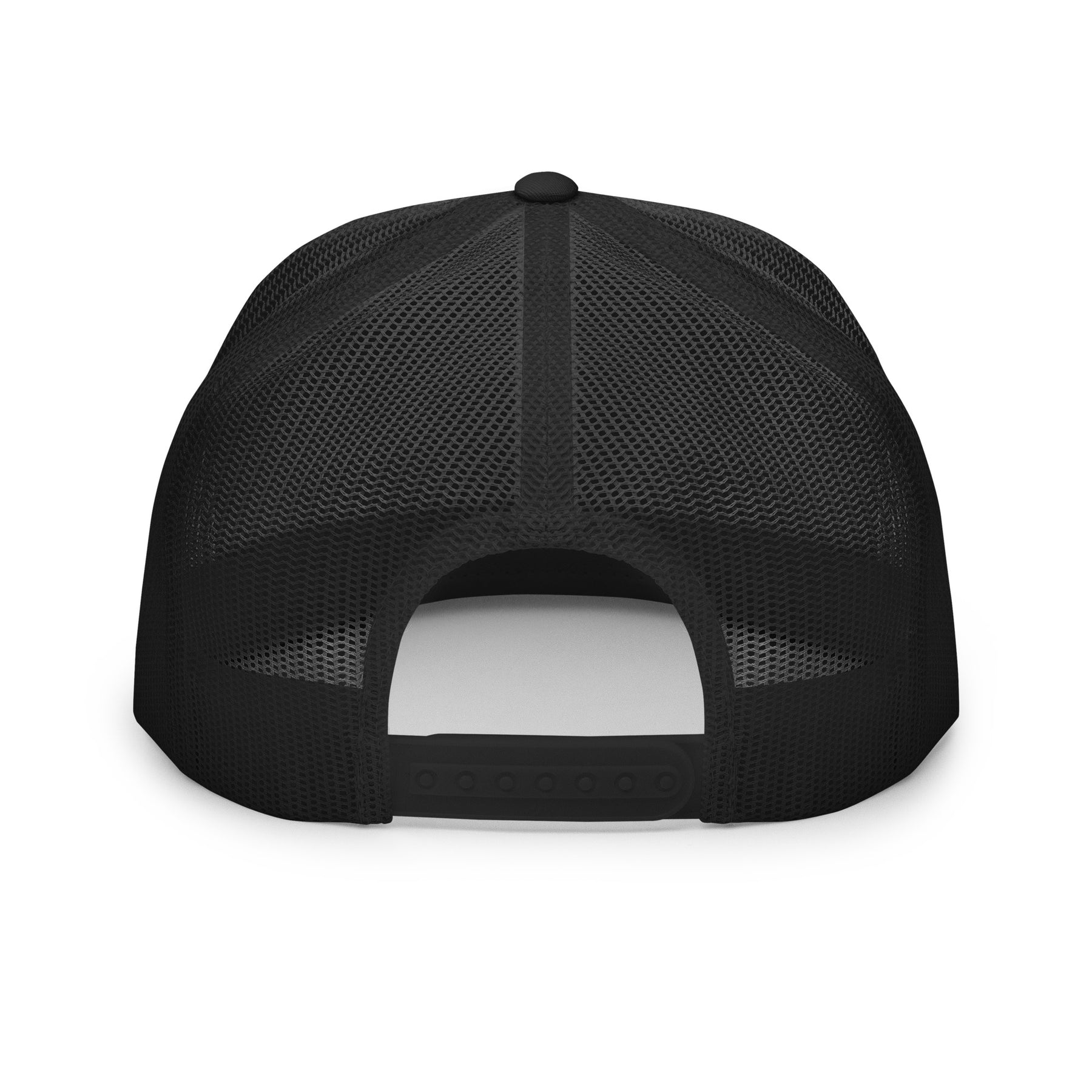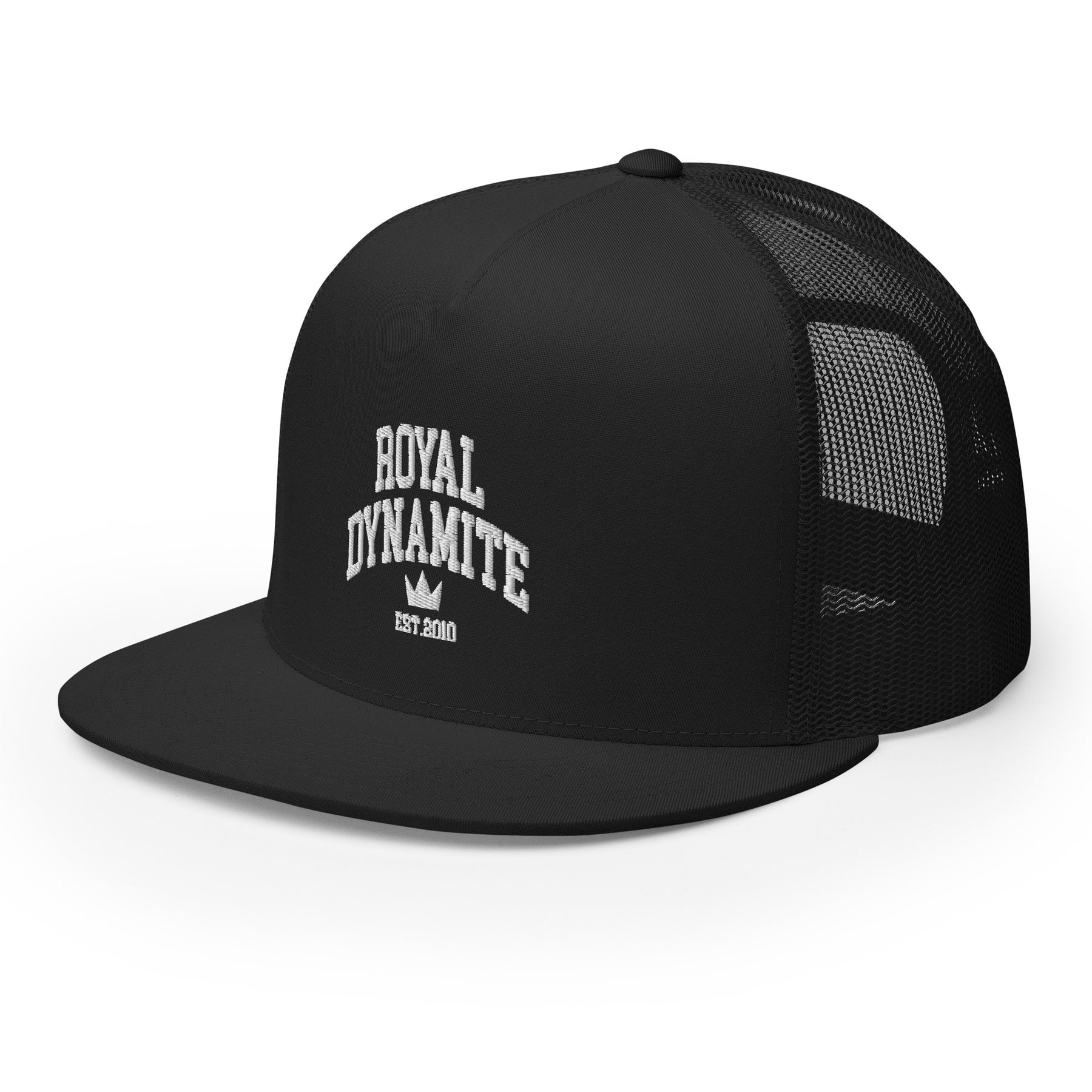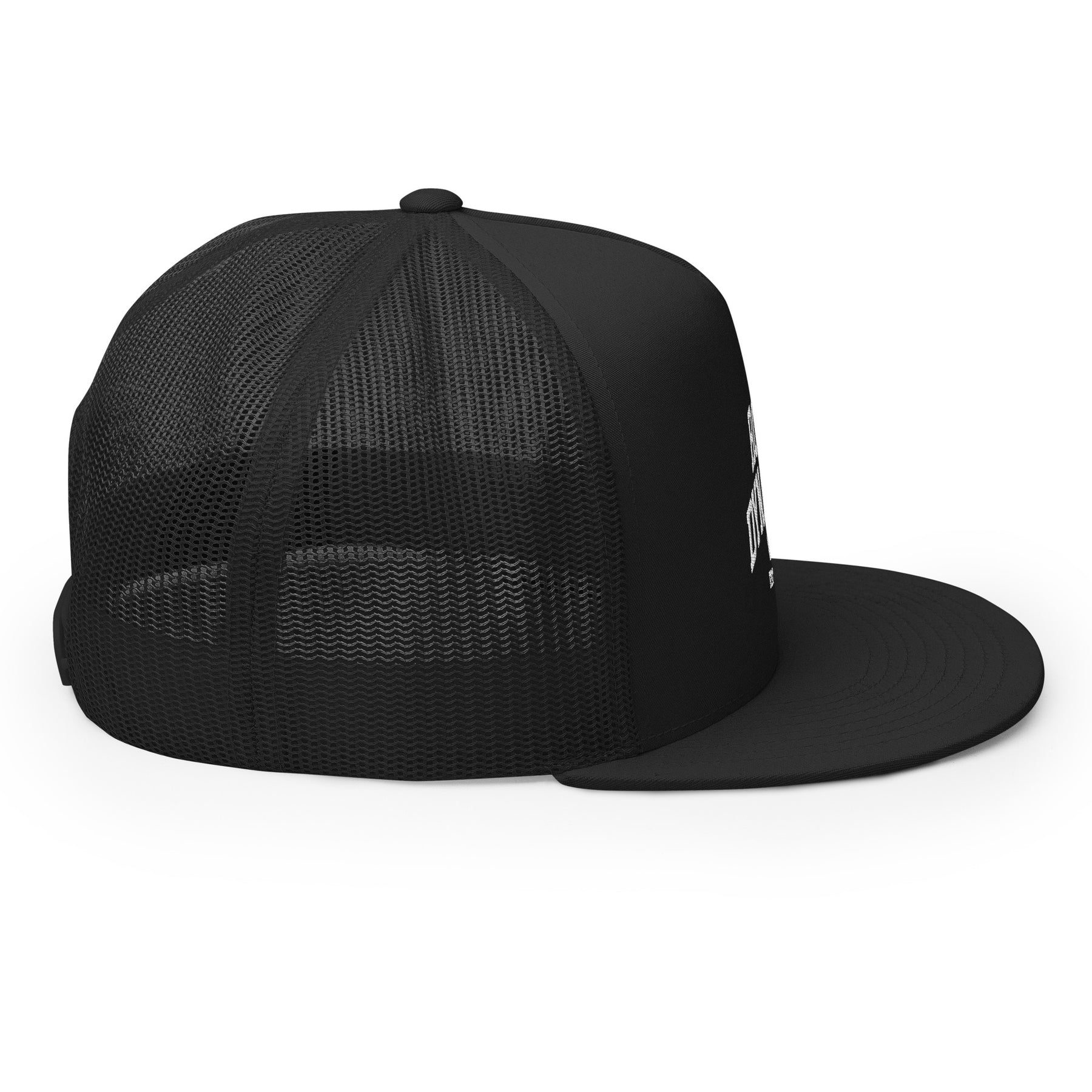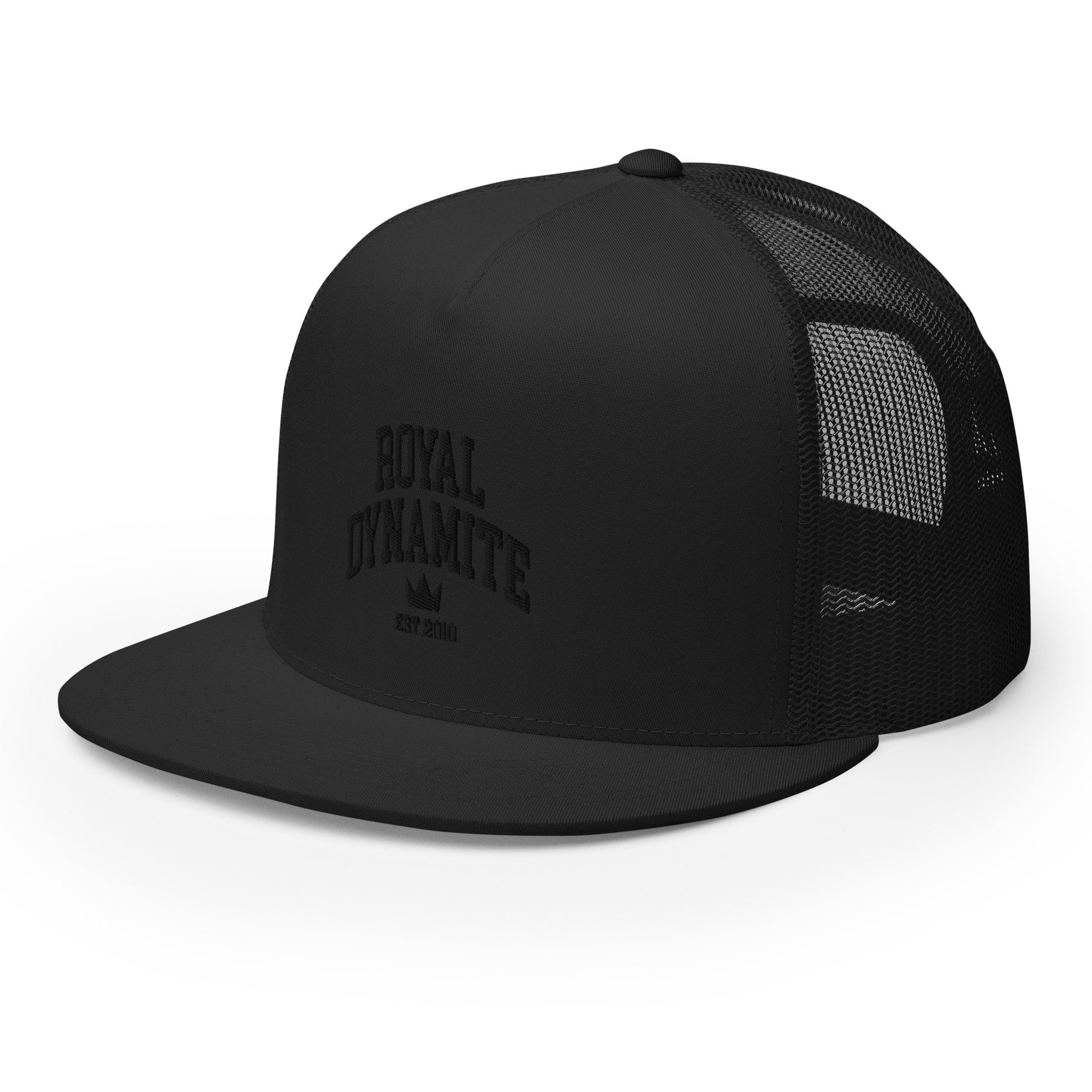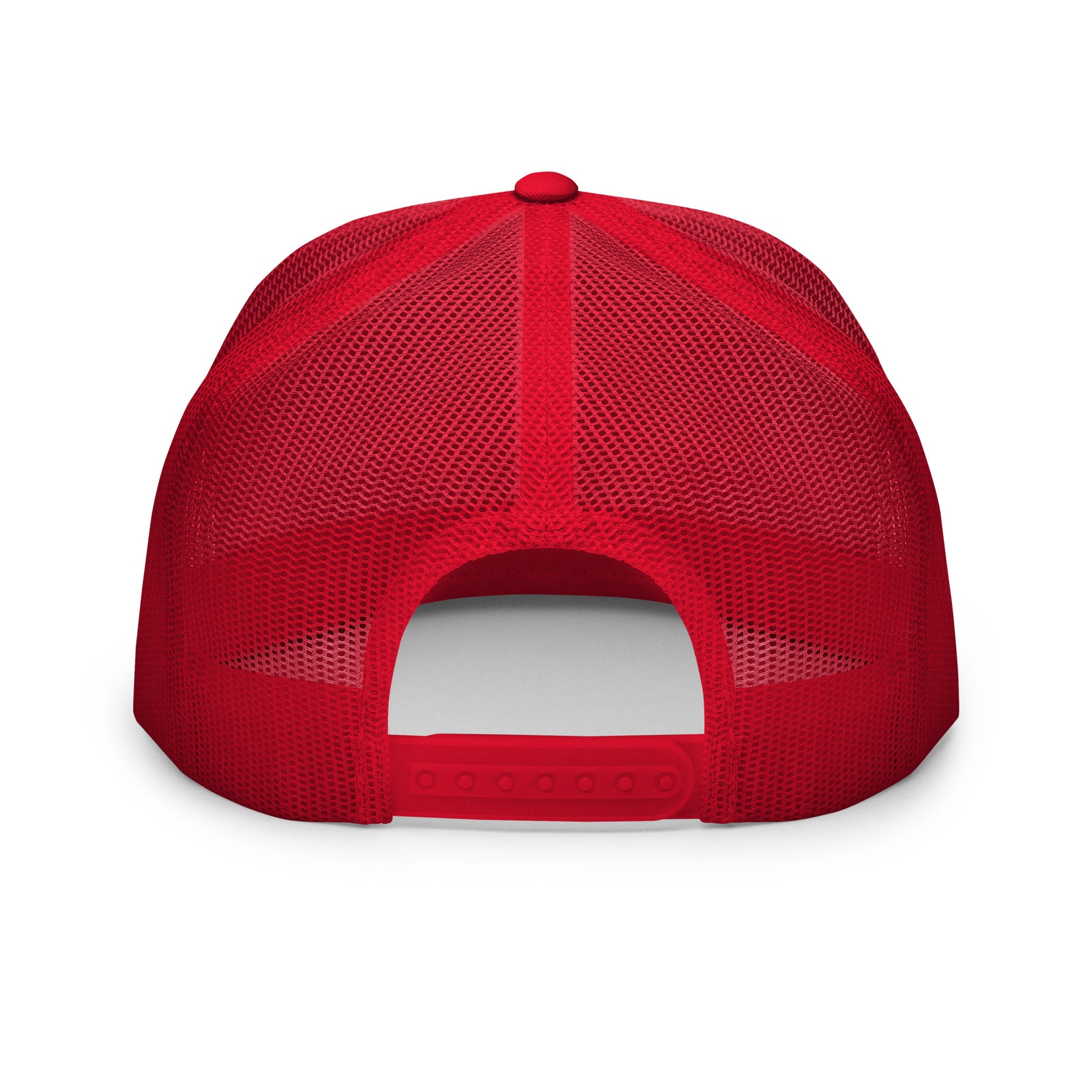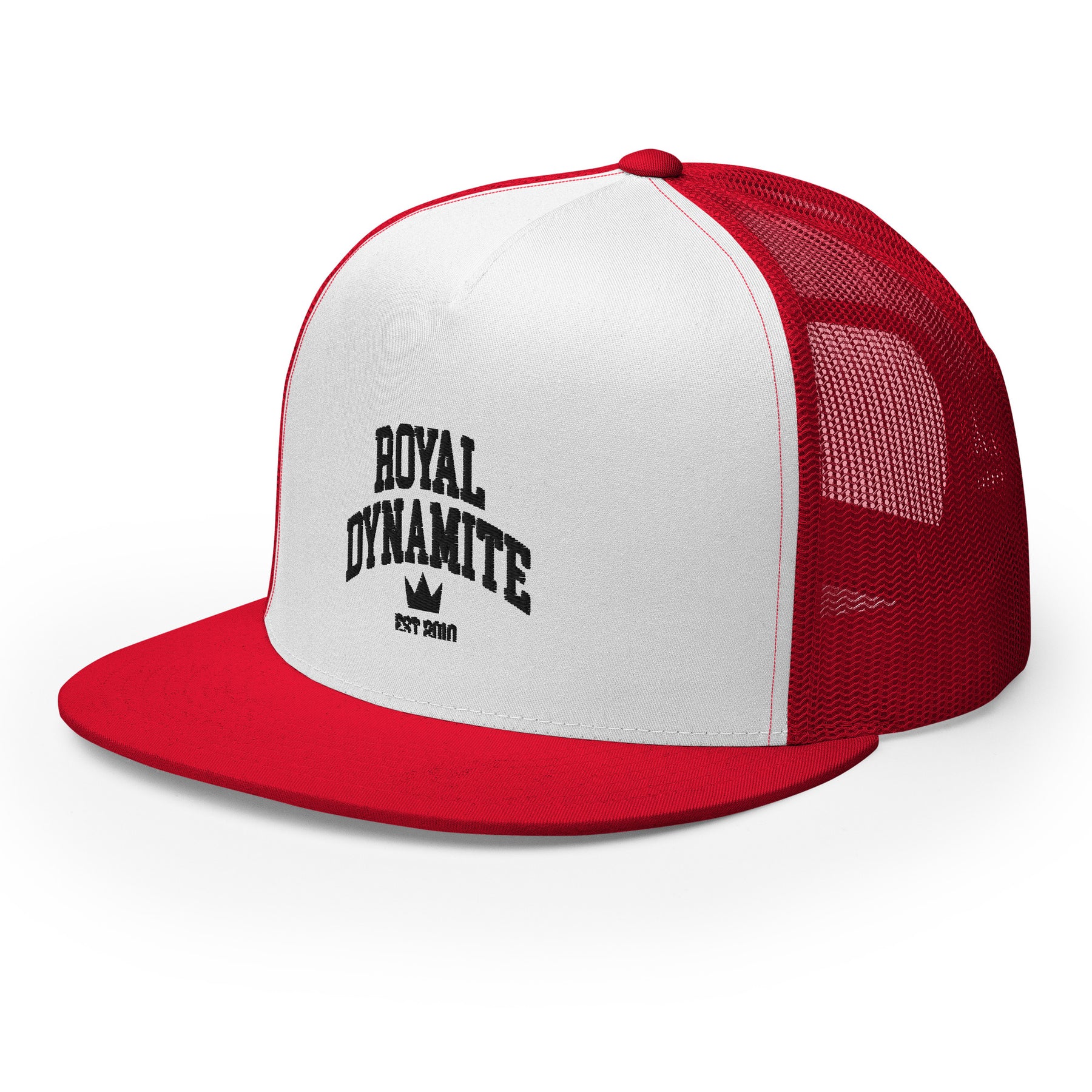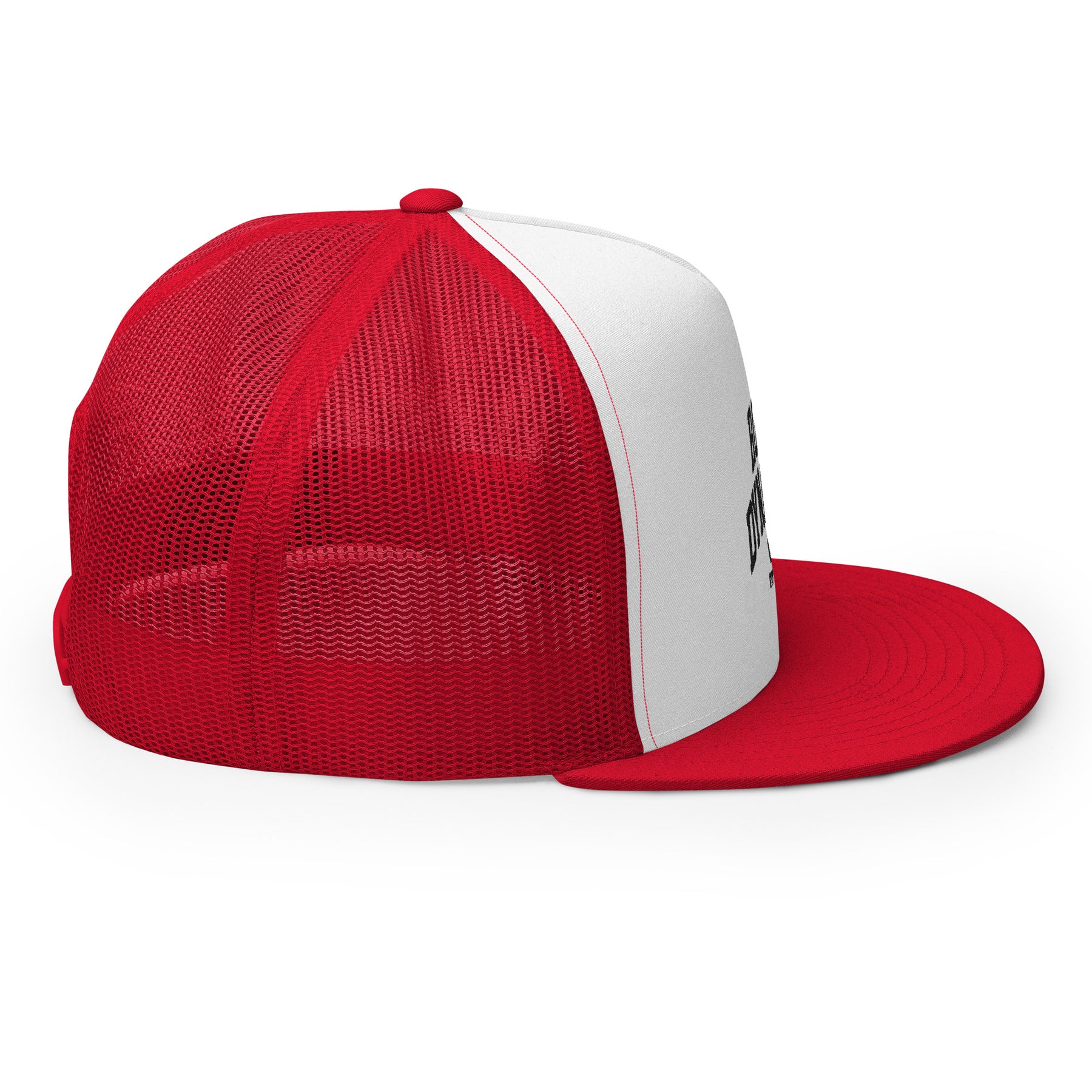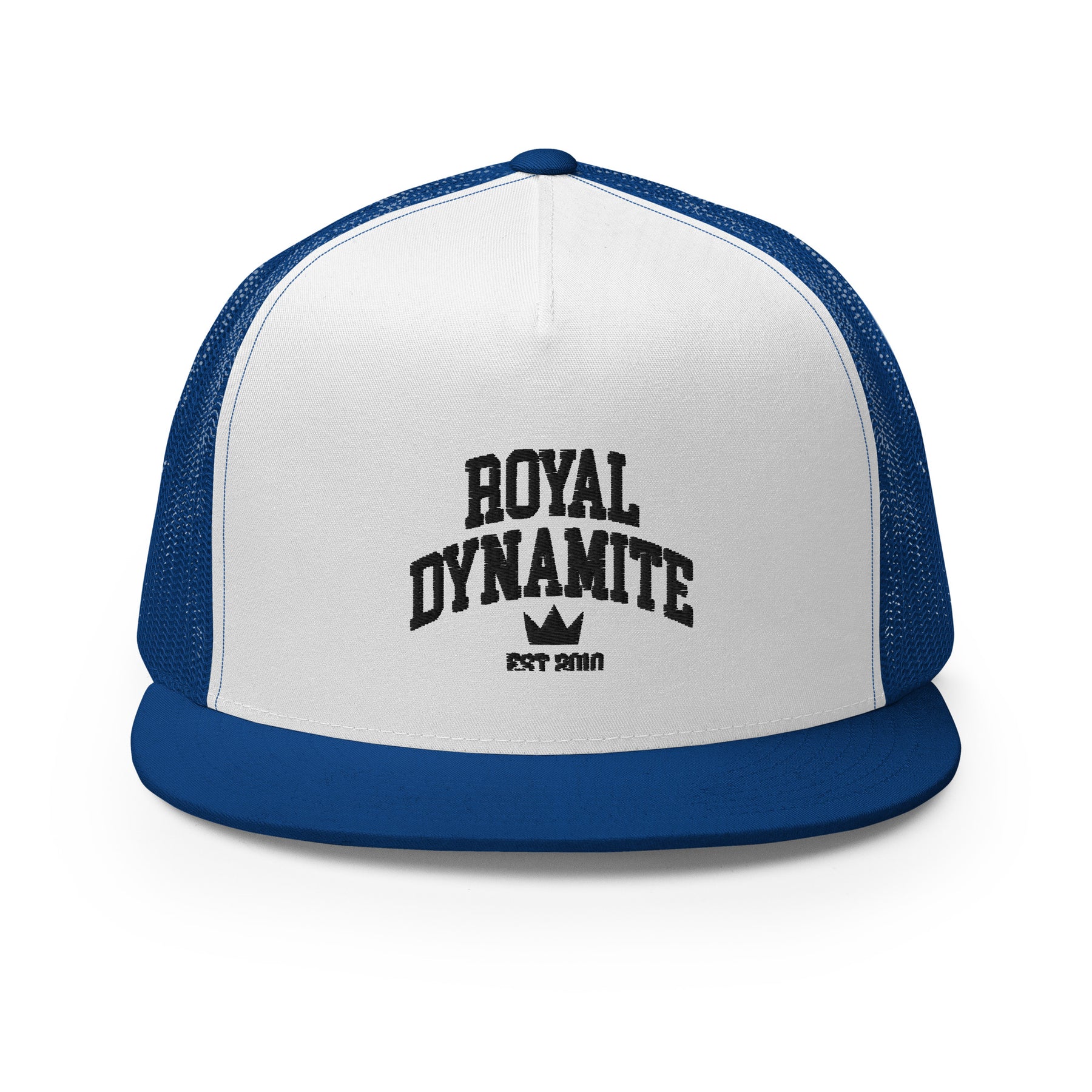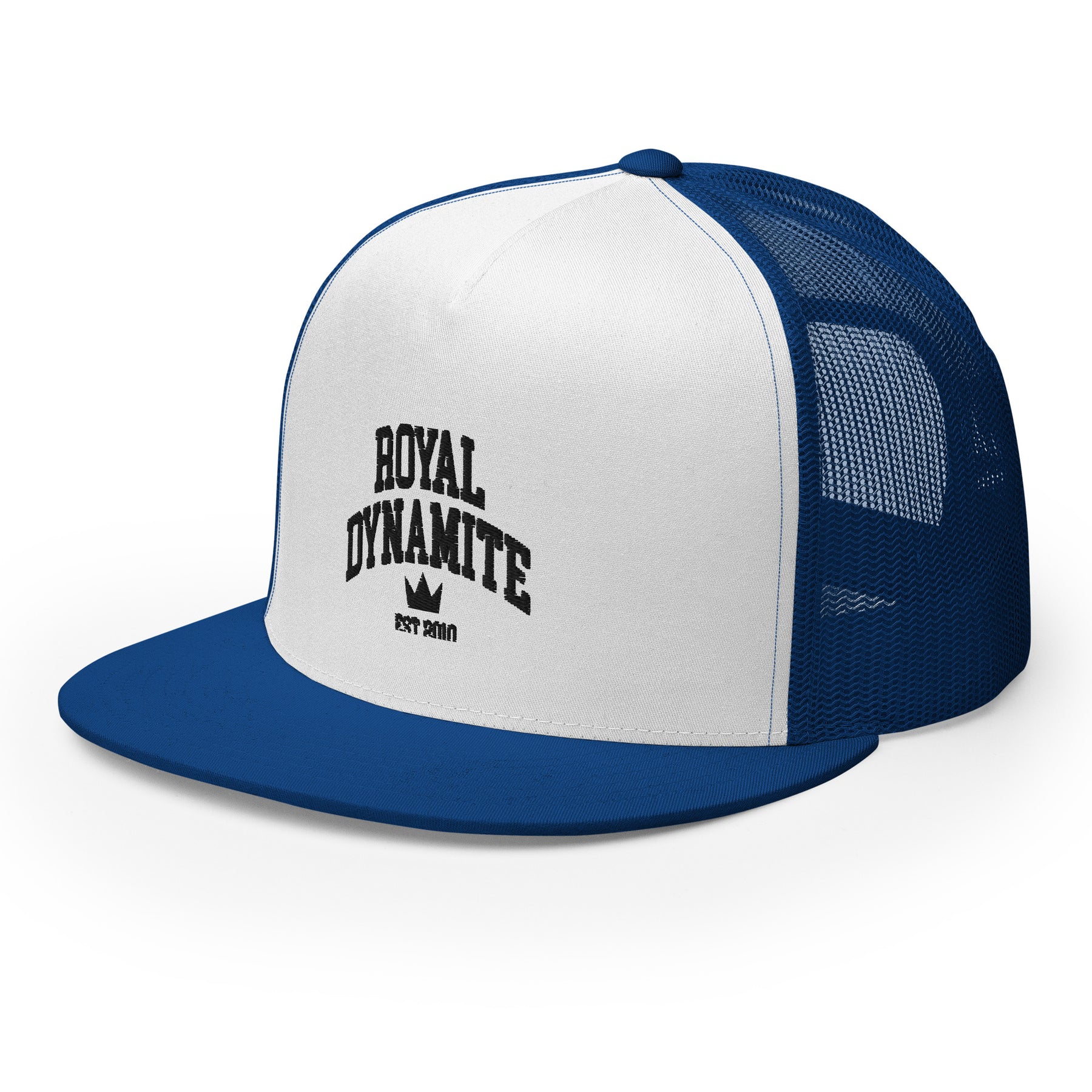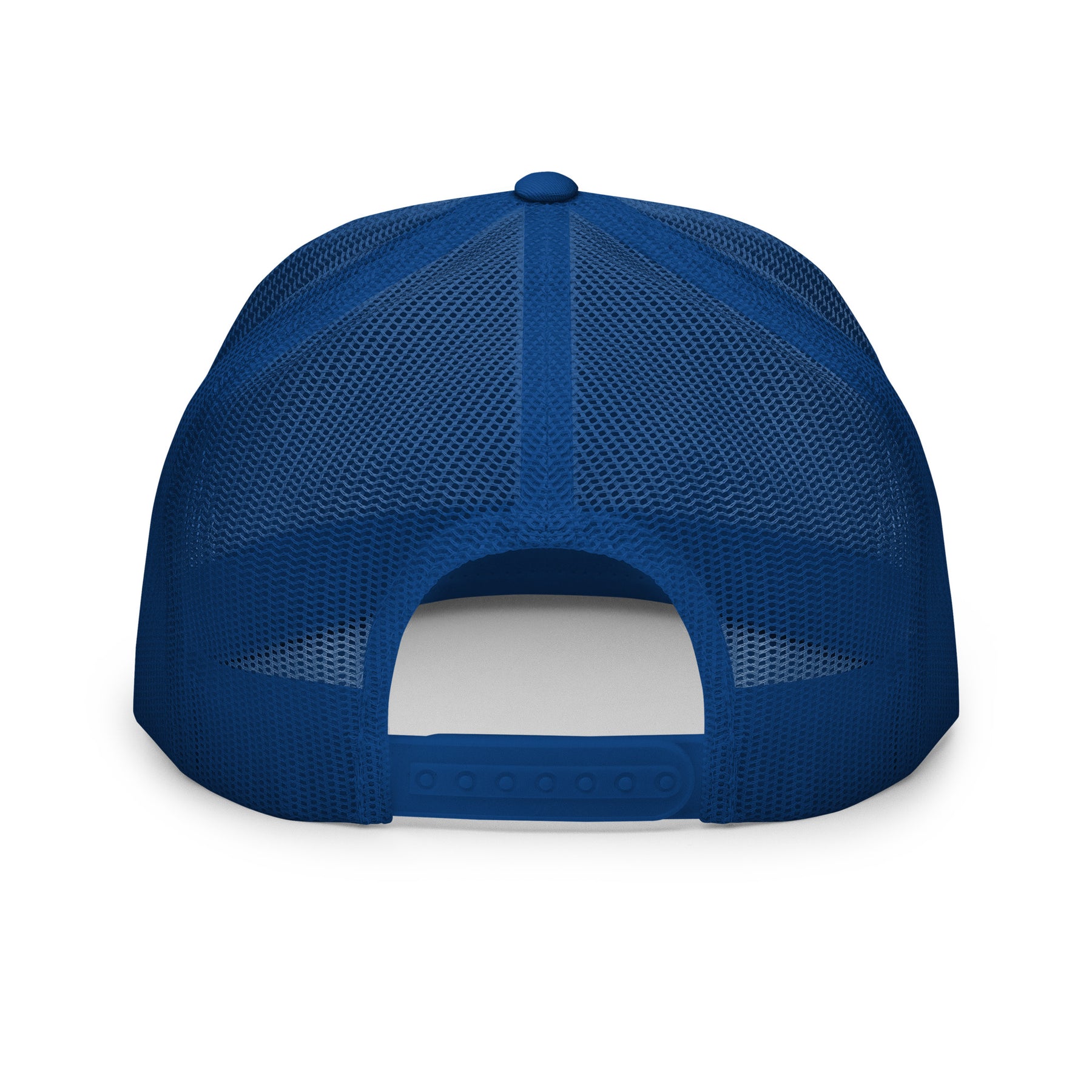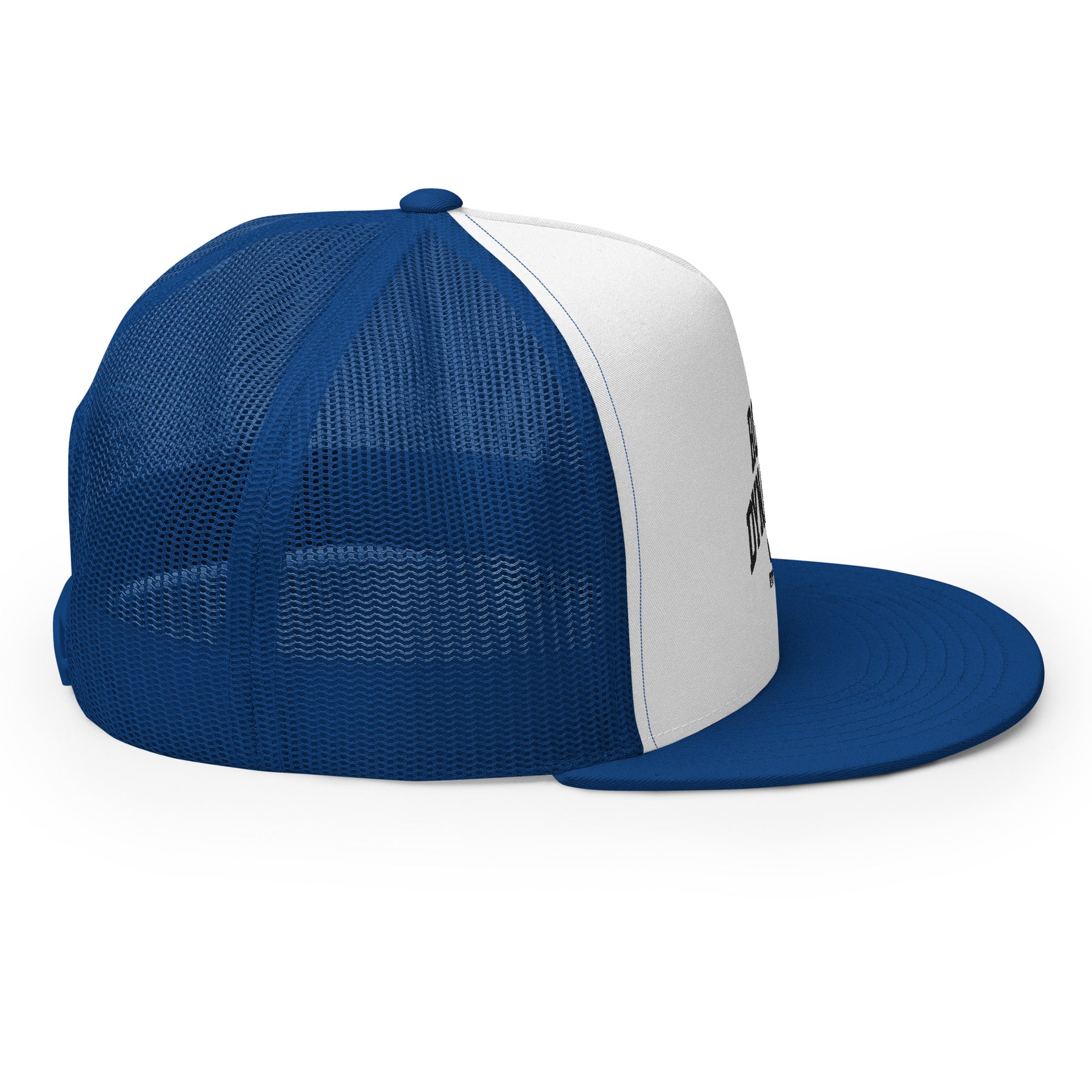 New Royal Dynamite Trucker Hat
Free shipping over $100 & free returns on all orders.
One Purchase = One Child ™
One of the most constant things about life is evolution. As humans, we constantly evolve and with that, so do the things around us. That evolution normally comes in the form of rebranding ourselves. The old self never really leaves, we just choose to be a different person that adapts to our new environments.
Over the last 12 years, Ralph and I have evolved from where we started as young and naive founders to experienced entrepreneurs. As we evolve, so do the things around us! With that comes the evolution of our first venture, Royal Dynamite. The legacy of the brand will never be forgotten, however, it has to adapt to its constantly changing environment.
With that we present a new Royal Dynamite.
This structured, high-profile 5 Panel Trucker Cap is the perfect choice for sunny days. It can also serve as a stylish accessory for your outfit as the flat bill gives the cap a modern twist. Put your striking embroidery designs on this cap—be it a catchy phrase, your logo, or a cute graphic—and sell it on your store or get one for yourself!
47% cotton, 28% nylon, 25% polyester, or 65% polyester, 35% cotton
Structured, five-panel, high-profile
Classic trucker cap styling
Flat bill
Snapback closure
Head circumference: 21⅝″–23⅝″ (53.3 cm–58.4 cm)
Blank product sourced from Vietnam or Bangladesh
Machine wash, delicate cycle.
Imported.
Shipping - Estimated delivery times for the USPS are
Domestic (US) Orders- 3-5 Business days, International Orders*- 7-10 business days
You'll find the tracking number in your shipping confirmation email. You can use the tracking number to track your shipment at UPS.com
Refund - Our goal is 100% customer satisfaction. If you are not satisfied with you apparel purchase, simply return the item in it original, unused condition (including all original packaging and tags) with Fourteen (14) Days of receipt for a full refund.
For detailed information please visit our Shipping policy and Refund policy.
Our Mission
One Purchase = One Child ™
Our mission: RD Cares provides educational resources to children around the world through our One Purchase = One Child initiative, because every child deserves an opportunity to change the world.
RDCares started as a one-for-one give-back program geared at empowering and supporting school children growing up in marginalized and low-income communities around the world.
RDCares has sent more than 1000 educational care packages for distribution among organizations throughout Sierra Leone, Tanzania, The Dominican Republic, and the US.